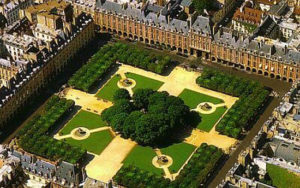 Place des Vosges. Photo, Hotel Beaubourg
One of the best-loved outdoor spaces where Parisians like to hang out at any time of year is the elegant Place des Vosges, in the heart of the famous Marais district. 
It's also one of our favourite places, and has come to express for us the changing seasonal character of the city.