WHERE TO FIND GREAT FASHION IN PARIS – THE HAUT MARAIS
I'm often asked for shopping tips by those off to Paris, especially since many people know I spent about 35 years in the fashion industry.  Where I like to explore isn't the usual suspects such as St Germain des Pres or the big department stores (although I don't ignore those).  Instead, one of the first neighourhoods I head to for some fashion retail therapy is the 3rd arrondissement, the Haut (Upper) Marais. 
This part of the Marais has some of the best, most interesting fashion to be found in the city.  Not so much the big-name international designer labels you can find anywhere, but edgier, more cutting-edge, eclectic styling that's not so easy to find if you're not familiar with the nuances of different quartiers of the city.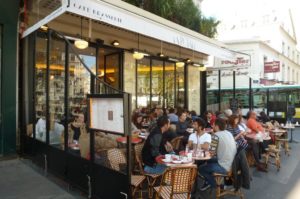 The Haut Marais is regarded as the city's chicest bobo ("bourgeois bohemian") neighbourhood, where Parisians in the know head to for fashion.
The best place to start from is rue de Bretagne, renowned as being one of the best food streets in Paris. Starting from the small Carrefour (crossroads) where rue Bretagne, rue Vieille du Temple and rue de Turenne meet, you can easily find your way around the little streets nearby, and discover a number of small designer boutiques, many of which you won't find elsewhere.  You'll come back to rue Bretagne to find other streets, and also enjoy any one of the many cafés lining this delightful street.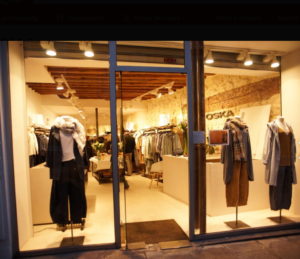 I have some favourites I'd like to share with you.  My first stop is always to the Oska shop at 133 rue Vieille du Temple, just a few doors from the Carrefour.
Easy to wear, ageless, well-made, creative styling. They have another shop in St Germain des Pres but I prefer this one.
Across the street is a branch of the French casual label, Comptoir des Cotonniers at no. 124.  There are other branches, but if we're in the neighbourhood, this is a good one.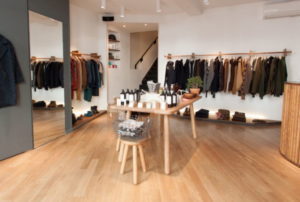 At no. 128 is  French Trotters, a Parisian favourite.  It has many devotees of its timeless, handpicked collection of exclusively French fashion brands for women and men, plus a homewares collection, books and hard-to-find European cosmetics brands.
For designer shoes, Philippe Zozetto at no. 106 is the place to go for men's and women's boots and shoes.  Simple, beautifully made, slightly masculine styling—no "frou frou" here!
Erich Bompard at no. 44 is the place to go for some of the city's most desirable cashmere knitwear for women and men.
Up and down both sides of this quite long street you'll find many other great fashion boutiques.  Some are individual one-offs and others are branches of larger companies.  You'll come across A.P.C., Vanessa Bruno, The Kooples, American Vintage, Ysé, Le Mont Saint Michel, and HoD, just to name a few.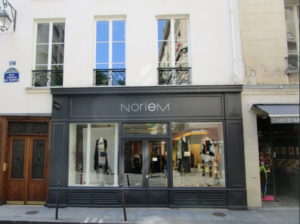 Towards the end of the street, although somewhat out of this survey of the Haut Marais, is a branch of Noriem at no. 27.  I'm a big fan of this sought-after Japanese label, which has a similar aesthetic to Oska.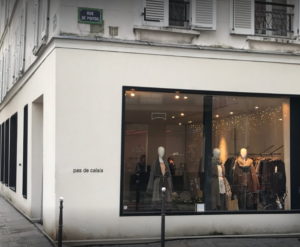 Right up on my Top Favourites list is the only Parisian branch of the much-coveted Pas de Calais at 15, rue de Poitou.  Divine things in luxurious fabrics, very contemporary lines.  Style with a big dose of comfort, it's very easy to give your credit card a serious workout here.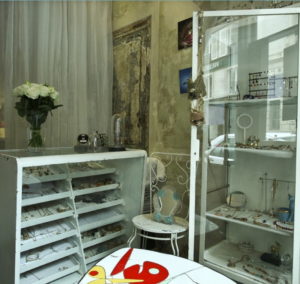 Junco Paris at 10, rue de Poitou has beautiful jewellery, combining precious metals, pearls, semi-precious stones, a traditional yet still contemporary feeling, in imaginative and rather eccentric designs in this tiny space.  Junco has designed pieces for couture and prêt-a-porter collections for Christian Lacroix.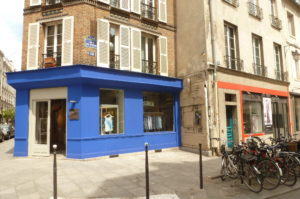 Elsewhere along this street you'll come across Closed, Dee Things, Matieres a Reflexion, Virginie Monroe, Christophe Lemaire, Jacenko and Hoses, to name a few.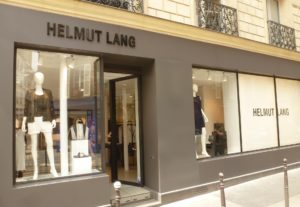 Fans of edgy minimalism should head to Helmut Lang at 12, rue Debelleyme.  As uber-cool as fashion gets!
Parallel to this street is rue Saintonge with its numerous cafes, small galleries and designer shops such as Isabel Marant at no. 47. Those with a finely attuned fashion radar go for her effortless, artsy Parisian cool.  Next up from here is rue Charlot, which is also worth a look.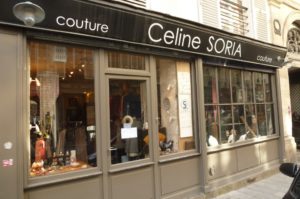 Before you get too far down rue de Turenne, take a small detour into rue Commines which has a number of interesting boutiques including Céline Soria Couture and one or two high quality vintage fashion shops such as La Jolie Garde-Robe.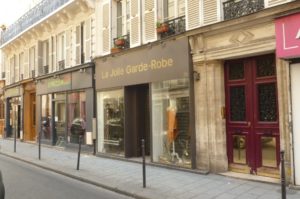 On the outer edge of the Haut Marais is the queen of concept stores, the famous Merci, located on the Boulevard Beaumarchais at no. 111 (confusingly, this road is called Boulevard des Villes-du-Calvaire for two blocks) a somewhat unprepossessing thoroughfare between Place de la Republique and Place de la Bastille.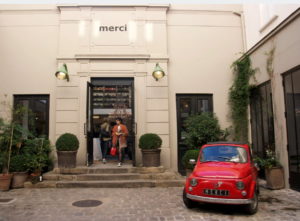 Housed in an old wallpaper factory, Merci is full of oh-so-chic wares and fashion for men, women and kids, plus there's a café and masses of books stacked ceiling to floor.
Don't forget to ask for your De-Taxe (Tax Free refund) form at the cash register whenever you make a significant purchase, which you process at your final departure point from the EU—and for the moment, the UK. In France the standard TVA (Goods and Services Tax) is 20%, so it's well worth asking for. The minimum purchase total is 175 Euros.
Getting to the Haut Marais:  Using your trusty Navigo Pass, there's a couple of metro stops that will work – either Filles du Calvaire or St Sebastien Froissart (Line 8).  Alternatively, take bus no. 96 and alight at Bretagne.
Expand your shopping horizons in this very interesting area, and don't forget to make sure you've got plenty of space on your credit cards!