MUSÉE YVES SAINT LAURENT, PARIS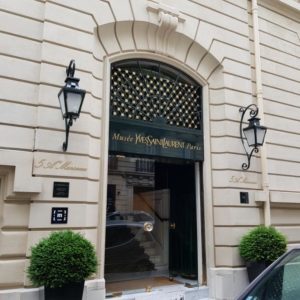 A fitting celebration of the designer's life and work, this jewel of a museum was opened by the French Minister of Culture in October 2017.  Housed in a beautiful Second Empire mansion, which was formerly the premises of his haute couture maison in the discreetly elegant 16th arrondissement, it is an enduring tribute to this legendary designer.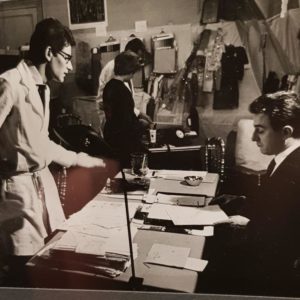 The museum is also testament to the devotion and meticulous care by his business and one-time life partner, Pierre Bergé.  St Laurent said in 2001, "His strength meant I could rest on him when I was out of breath."
Bergé had ensured that the designer's entire oeuvre had been catalogued and documented up until YSL's final collection in 2002.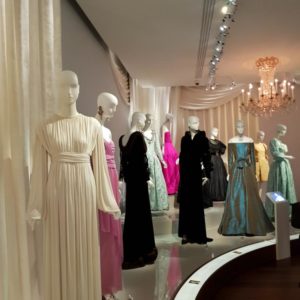 The museum has a vast collection of over 5,000 garments and 15,000 accessories to select from for the main exhibition spaces.  Sadly, Bergé himself died just a month before the scheduled opening of the museum.
There are mannequins, dazzling costume jewellery, original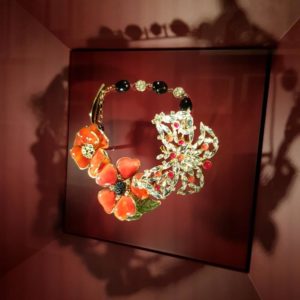 sketches, montages, videos and voice-overs all charting the course of the designer's life and work.  There are no garments from the prêt-a-porter (ready-to-wear) collections, nor costumes he designed for stage and screen.
Instead, these will be featured in regular temporary exhibitions throughout the year.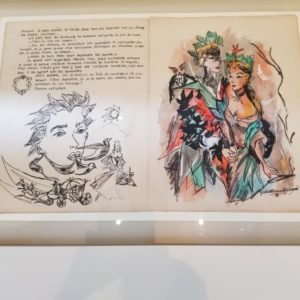 Showing precocious talent as a child growing up in Algeria, the museum has a fascinating collection of YSL's own watercolours and sketches from these years, together with intricate paper doll cut-outs wearing miniatures of his own creations.
His love of the theatre is also evident with detailed illustrations for costumes for numerous ballets and operas.
YSL moved to Paris at the age of 17 to study fashion and design at the Chambre Syndicale de la Haute Couture.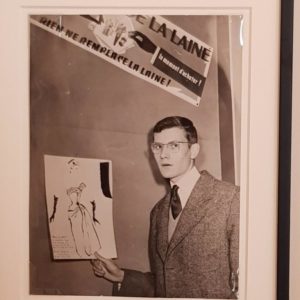 In 1953 he won first prize in the prestigious International Wool Secretariat competition for young designers.  He was invited to Paris for the awards ceremony, where he quickly attracted attention in the right quarters.  His prodigious talent was noted by the then editor-in-chief of French Vogue magazine, who in turn introduced him to Christian Dior, who hired him on the spot.  When Dior died unexpectedly in 1957, YSL was thrust into the limelight by becoming the designer for the House at the age of only 21.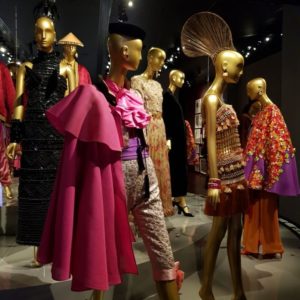 After his first, rapturously received collection, the International Herald Tribune's correspondent reported: "Everybody was crying.  It was the emotional fashion binge of all time."
Having been medically discharged following a disastrous short stint in the French Army as a conscript, he and his partner Pierre Bergé started their own fashion house, Yves Saint Laurent YSL.  The rest is fashion history.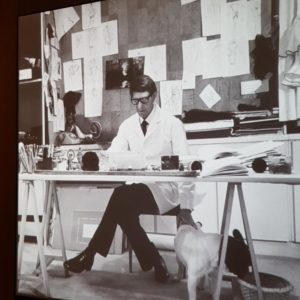 YSL is credited with dragging fashion well and truly into the 20th century. Haute Couture had become moribund by rigid tradition and out of touch with the radical social changes that were happening globally.  He was interested in the beatnik and other maverick movements, and was conscious of the desire for more affordable fashion that reflected the growing independence and radically different lifestyles of youth in the liberated '60s to that of their elders.
"There is a new trend in fashion," he declared. "It is young and strives for attractiveness rather than elegance."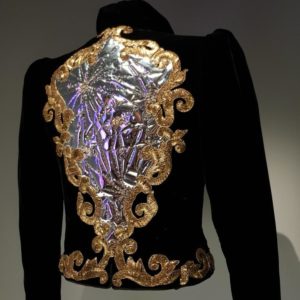 In a brave move that democratised fashion, the House of YSL opened the first of its Rive Gauche stores, which only sold prêt-à-porter (ready-to-wear).  The very first customer was said to be a young actress named Catherine Deneuve.  The fashion vocabulary was confident, worldly and sexually liberated, and it became a global phenomenon.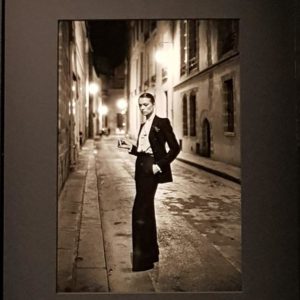 Saint Laurent himself said: "Chanel freed women, and I empowered them."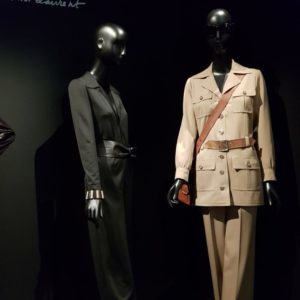 YSL created fashion looks that became overnight sensations: think the landmark and frequently copied le smoking tailored tuxedo of 1965; severely cut suits and trenchcoats echoing WW2 from 1971; the peasant collection taking inspiration from the Steppes of Russia; Cossack-style brocade coats from the 1976 Ballets Russes collection; the safari jacket; caftans straight from the souks of Marrakech which married vibrant colour contrasts such as vivid turquoise and blues, orange, purple and iridescent greens and yellows; ceremonial African motifs and decoration, and the famous Mondrian shift dress.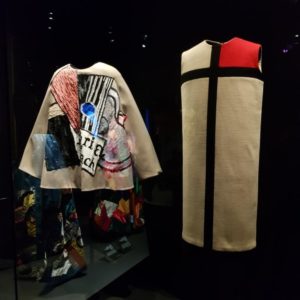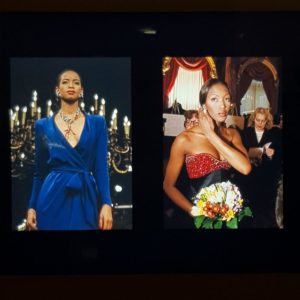 Another YSL first was the ethnic diversity of models for his runway shows.  They came from Brazil, North Africa, Senegal, Togo, and notably the Somali supermodel Iman, whom YSL once described as his "dream woman."  Naomi Campbell has been quoted as saying that it was through his intervention that she became the first black model on the cover of French Vogue in 1988.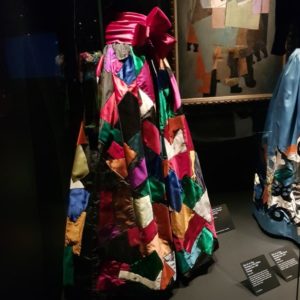 YSL and Bergé were also famously avid art collectors. When Yves died in 2008, a large part of their collection was auctioned by Christies in Paris in February 2009, netting over 374 million Euros.  The quantity of paintings alone was staggering, including numerous major works by Degas, Picasso, Braque, Matisse, Mondrian, Leger and many other, mostly modern, masters, as well as marble sculptures, bronze figurines, cameos and exquisite porcelain vases.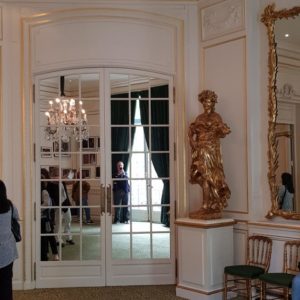 The museum is an extraordinary visual narrative charting the life of this charismatic prodigy, not only in fashion, but also giving insights into the importance of the city of Paris to his life and work.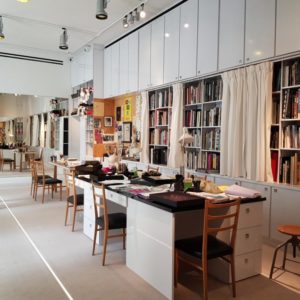 The most moving thing for me though was entering his personal studio, with the trademark heavy framed square glasses on the desk, collection of little china figurines of his favourite French bulldogs, bookshelves full of art reference books, postcards, photos of friends, colleagues and dogs, fabric swatches, button trays and copious notes in his own hand.  It's as though he just left the office to fetch a coffee or go to lunch.
"I have often said that I wish I had invented blue jeans: the most spectacular, the most practical, the most relaxed and nonchalant. They have expression, modesty, sex appeal, simplicity – all I hope for in my clothes". Yves Saint Laurent.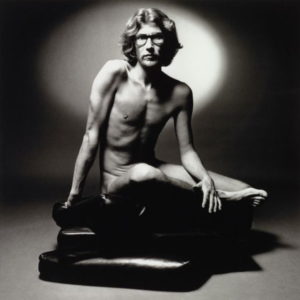 MUSÉE YVES ST LAURENT
5, Avenue Marceau, 16th arr.  Open Tuesday – Sunday. Closed Mondays.
Nearest metro:  Alma-Marceau (Line 9), exit No. 2, Ave. du Président Wilson.
For more interesting and captivating photos of Paris and beyond, follow us on Instagram – "parisplusplus".