THERE'S ALWAYS SOMETHING EXCITING ON IN PARIS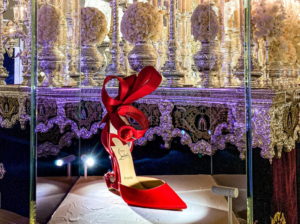 Trying to distil the huge number of exhibitions and concerts happening in any year in Paris into a list of highlights is an almost impossible task.  This year is no exception, but any year will have so many visual feasts and surprises, it's one of the great pleasures, and dilemmas, in planning a visit.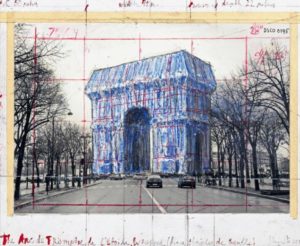 Surely the most highly visible and controversial show or more accurately, installation,of 2020 will be Christo's wrapping of the Arc de Triomphe in 25,000 square metres of silvery fabric and 7,000 metres of red rope from 19 September to 04 October.  This much-anticipated event is guaranteed to ignite the usual debates about this artist's work, and of course draw enormous crowds of fans, opponents and the simply curious.  It was a brave move by the authorities to finally grant Christo permission for this work, given their history of refusing his applications on numerous occasions in the past.  However, his persistence has finally paid off, although not without a typically Gallic controversy.
Christo was forced to delay his wrapping of the Arc de Triomphe due to the breeding season of the falcon kestrels who nest in the monument.  These are a protected bird species and it was considered potentially too disruptive for the artist to execute his work during this important time.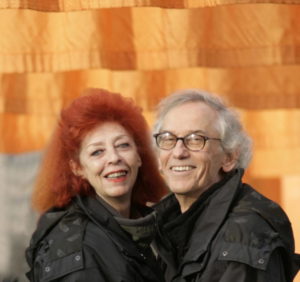 Before this installation takes place, there'll be an exhibition at the Pompidou Centre, called 'Christo and Jeanne-Claude' from 18 March to 15 June.  It's the first exhibition they'll have had devoted to the 84 year old Bulgarian-born artist.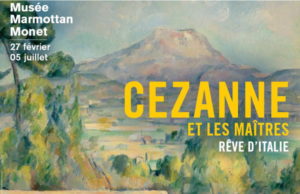 One of the most popular exhibitions of the year no doubt will be 'Cezanne and the Italian Masters, Dream of Italy' at the Musée Marmottan Monet from 27 February to 05 July, designed to demonstrate the very strong connection between the artist and works by great Italian masters such as Tintoretto, Bassano, Giordano and many others.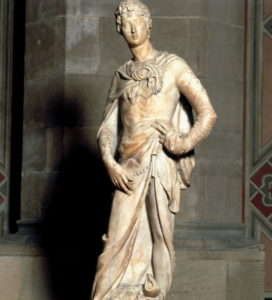 As Michael Bloomberg discussed recently, the remarkable thing about major museum shows is that they can transcend the objects themselves to become global cultural phenomena.  This was brought home to us recently when we were in Paris in January and had much sought-after tickets for the phenomenally successful blockbuster 'Leonardo da Vinci' at the Louvre.  Once the dust has settled from that show, visitors will be able to turn their sights onto 'Italian Sculpture from Donatello to Michelangelo' from 06 May until 17 August, assembled in collaboration with the Castello Sforzesco museum in Milan.  Avoid the inevitable hordes queuing for tickets by pre-booking a timed ticket well in advance.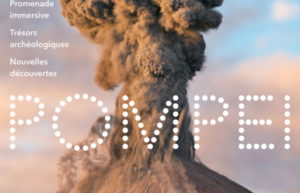 Anyone interested in the ancient world will be drawn to a spectacular new exhibition at the Grand Palais running from 25 March to 08 June.  Simply called 'Pompeii', it's billed as a totally immersive digital experience through the use of 3D reconstructions and screenings devoted to the latest excavations that unearthed a new neighbourhood as well as works of art.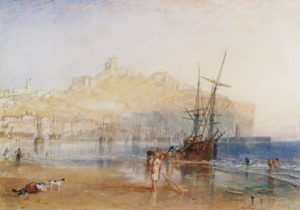 A favourite art museum of ours is the beautiful Musée Jacquemart-Andre on Bvd Haussmann.  We'll certainly be heading there for one of the most important exhibitions of year, 'Turner, Paintings and Watercolours from the Tate' running from 13 March to 20 July. The next exhibition, 'Botticelli' will certainly also attract huge crowds.  From 11 September until 25 January 2021.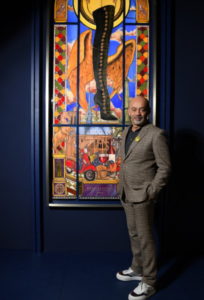 Dedicated followers of fashion won't want to miss what promises to be a fascinating show at the Palais de la Porte Dorée in the 12th arr., on the edge of the Bois de Vincennes.  Visitors are invited to dive into the universe of designer Christian Louboutin (famous for the red soles of his shoes) to see a fabulous display of his iconic footwear and aspects of his travels, love of dance, literature, cinema and pop culture that have fired his imagination. From 26 February to 26 July.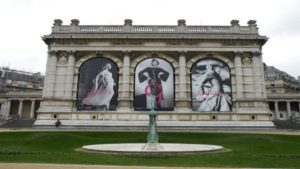 Lovers of textiles and design, as well as fashionistas, should also check out Musée Galliera, the specialist fashion and textiles museum of Paris, located at 16 Av. Pierre 1er de Serbie in the 16th arr.  To celebrate the gallery's re-opening following extensive renovations is an exhibition of the creative genius that was Gabrielle (Coco) Chanel. 13 April to 13 September.
If you're interested in brilliant photography, there are two very special exhibitions this year.  Head to the Musée du Luxembourg where from 09 April until 26 July they'll be showing 'Man Ray et la Mode', devoted to his fashion photography.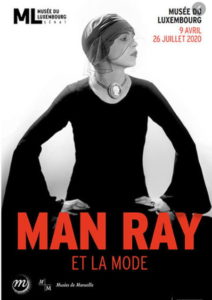 Also from 08 April to 06 July is 'Noir et Blanc: Une Esthetique de la Photographie' (Black & White: a photography aesthetic), tells the history of black and white photography through 200 masterworks of the greatest photographers in a special show at the Grand Palais (in the south-eastern section), in a co-production with the Bibliothèque Nationale de France.
Arguably the best new exhibition space in recent years is one we make point of never missing, the Atelier des Lumieres which opened in 2018.  See my earlier blog  (http://parisplusplus.com/paris/atelier-des-lumieres-the-new-digital-art-centre-in-paris/).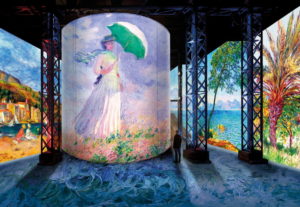 Specialising in the most incredible shows using high tech digital imagery and sound, this year the Atelier showcases more than 500 works by Monet, Renoir, Chagall, Pissarro, Matisse and Signac in a monumental visual exploration of their works in 'Voyages around the Mediterranean.' This will be one of the year's sure-fire blockbusters, and not to be missed—pre-booking is a must to avoid very long queues and perhaps even disappointment!  From 29 February until 31 December.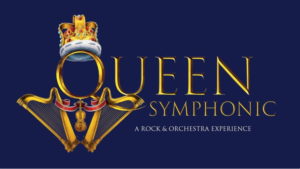 Looking at concerts, one that's guaranteed to be a sell out is 'Queen Symphonic: a Rock & Orchestra Experience'.  Fans can re-live a unique musical event of Queen's greatest hits with the four singers and the rock bank from the London musical 'We Will Rock You', accompanied by a symphony orchestra, on 03 November at the Paris Grand Rex, 1 Bvd Poissonniere in the 9th arr.
Paul McCartney will play at the Paris La Defense CNIT Arena on 26 May. This tour is called 'Freshen Up.'
On Saturday 09 and Sunday 10 May we can all go to the opera!  This spring, 25 opera houses open for free all over France to celebrate the 14th edition of "Tous à l'Opéra".  In Paris, you can discover the events organised by the Opéra de Paris and the Opéra Comique.  There will be many free events taking place all that weekend including public rehearsals, concerts, costume and makeup workshops, and backstage tours.  Admission is free, but bookings are essential.
The Philharmonie de Paris is the city's spectacular concert hall, designed by French hot-shot architect Jean Nouvel.  Located out at La Villette, it's now home to the Orchestre de Paris and the venue where the cream of the world's greatest orchestras and artists now perform.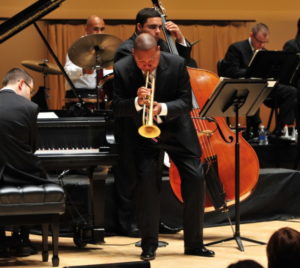 This year, for instance, the Cleveland and London Orchestras, Sir John Eliot Gardiner and the English Baroque Soloists, The Academy of St Martin in the Fields, are giving series of concerts, and artists such as Maxim Vengerov in March, Murray Perahia in April, Jazz at the Lincoln Center Orchestra with Wynton Masalis; Australia's own Simone Young is conducting the Orchestra de Paris in a series of concerts there in June as part of the international festival celebrating Beethoven's 250th birthday; Superstar tenor Jonas Kaufmann is performing there with the Belgian National Orchestra in June.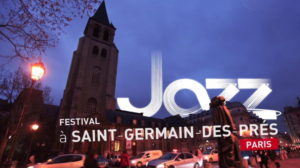 Jazz fans won't want to miss the St Germain Jazz Festival, 09 – 20 May. Concerts are held in a number of wonderful locations such as the Cluny Museum, the Church of Saint-Germain-des-Prés, the beautiful 18th century Odéon-Théâtre de l'Europe and the recently reopened and absolutely stunning Hôtel Lutetia.
A leading light of contemporary dance, and largely responsible for its emergence in Europe in the 1960s and beyond, the Nederlands Dans Theatre, will be returning briefly from 03 to 07 June at the Palais Garnier (the "old" Paris Opera).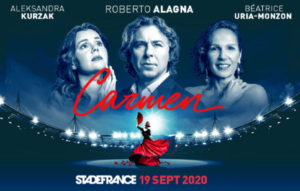 If you love the excitement and buzz of huge arena spectacles, Bizet's 'Carmen' starring another opera superstar, Roberto Alagna, will be performed at the huge Stade de France 19 and 20 September.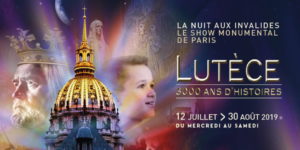 Another great spectacle 'Night at Les Invalides' returns this summer, which is a monumental 360° sound and light immersive experience at which the French excel.  This year's show is called 'Lutèce – 3,000 Years of History' that will tell the history of the ancient Gauls, through to Louis XIV and up to Napoleon.  At the Esplanade des Invalides 12 July – 30 August.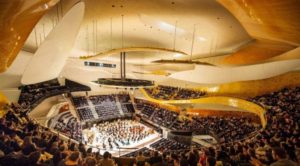 The most difficult decision is deciding what to see among a vast choice of world class cultural activities!  Whatever it is, and whenever you go, we strongly urge you to book tickets well in advance, even before you leave home, to avoid disappointment.