KARL LAGERFELD, CREATIVE GENIUS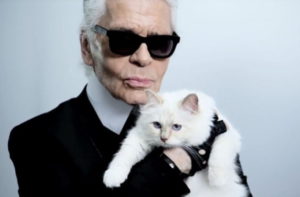 Credited as the design maestro who resurrected Chanel from a sure and certain fate of irrelevance when he became art director of the House in 1983, Karl Lagerfeld died in Paris on 19 February at the age of 85.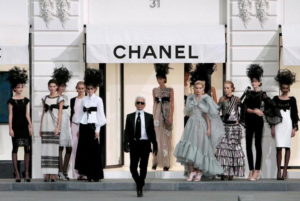 Universally known in the fashion world as 'Kaiser Karl', Lagerfeld was born in Hamburg in September 1933.  Believed to be the most prolific designer of the 20th century, his was a totally original perspective on fashion and contemporary culture.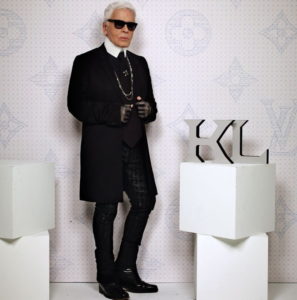 His own carefully crafted persona of dark suits, starched high collared white shirts, fingerless gloves, white pony-tailed hair, and tinted sunglasses in his later years, made him instantly recognisable.  His visionary talent extended beyond fashion design to include illustration, styling and publishing and was highly regarded as a photographer.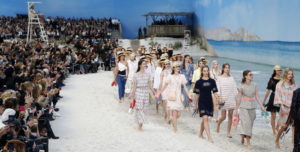 Lagerfeld's approach to fashion was all-encompassing, from the initial sketch to the finished garment, from the accessories, the architectural setting and music of the shows, to the photographs and graphic design of press material, advertising, catalogues and window displays—every last little detail was devised by the designer himself.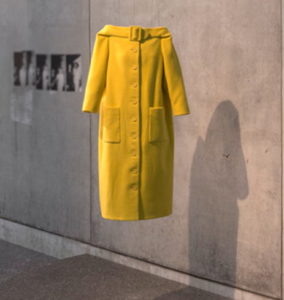 In 1954, both Lagerfeld and his friend Yves St Laurent, won first prize in a competition run by the International Wool Secretariat in 1954.  St Laurent with his winning design for a dress,  and Lagerfeld for the coat category.  The coat was produced by French couturier Pierre Balmain, who offered Lagerfeld a job as his assistant.  He stayed for 3 years before heading to Rome to study art history and work for Roman couture house, Tiziani.  However, he was soon designing freelance for numerous labels including Chloe, Charles Jourdan, Krizia and Valentino.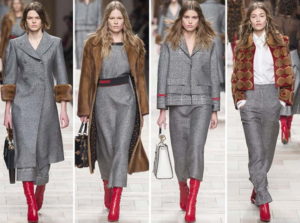 He began working with design house, Chloe in 1964 and became the first fashion designer to launch a perfume, 'Chloe', in 1975 without having his own label.  A year later in 1965 he began working for Fendi which had launched as a furrier in 1925. The five Fendi sisters credit Lagerfeld with having "led Fendi through five decades of pure, unwavering innovation, giving life to creations that have stretched the boundaries of fashion."  Lagerfeld continued to oversee the creative direction of both the Fendi and Chanel fashion houses up until the time of his death.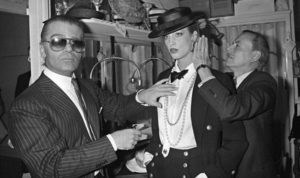 Lagerfeld began designing for Chanel in 1978 and when he took over the design reigns in 1983, it was generally agreed in fashion circles that before his arrival the House risked becoming the preserve of monied older ladies, or, as Lagerfeld himself once remarked: "It was only Parisian doctors' wives who still wore it. Nobody wanted it, it was hopeless."  The House had failed to evolve the brand.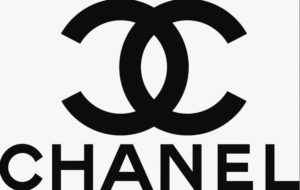 He slashed hemlines and added glitz to the prim tweed suits, quickly transforming the label into a 10 billion dollar industry leader, and redefined luxury.  He integrated the interlocked "CC" monograph of Coco Chanel into one of the world's most recognised style logos, signalling the new direction for the House, transforming it into a modern rendition that is classy yet edgy.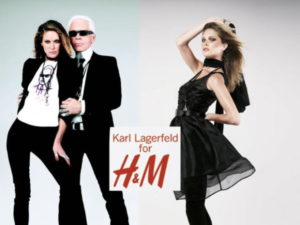 In 2004 he became the first internationally-renowned fashion designer to be asked by Swedish fashion giant H&M to collaborate on a capsule collection of 30 pieces.
His move behind the camera lens began seriously in 1987 when he started shooting his own campaigns.  His photographic work has met with international acclaim and many of his images have been transformed into art books, published by Steidl.  He opened a bookshop in Paris in 1999, called 7L, and later became a publisher with the launch of the Editions 7L publishing house, which specialises in books about photography and the visual arts.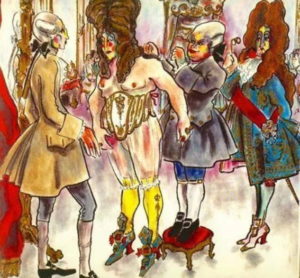 Illustration had long been one of his interests and in 1992 he created 60 colourful illustrations for the classic fairy tale, 'The Emperor's New Clothes' by Hans Christian Anderson.  His talent as an illustrator was acknowledged in 2008 when his name was added to 'Le Petit Larousse Illustré', France's most iconic dictionary on the subject.  The Fashion Institute of Technology (FIT) in New York awarded him the Couture Council of Fashion Visionary Award in 2010.  He was also a monthly contributor of caricature sketches to F.A.Z., a supplement of the Frankfurter Allgemeine Zeitung newspaper in Germany.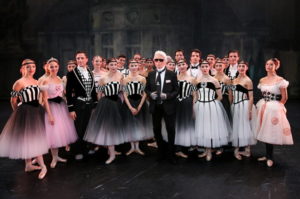 Lagerfeld joined the ranks of other renowned designers who took their design skills to the world of theatre.  At the request of choreographer and director Benjamin Millepied, he designed costumes for the Brahms-Schönberg Quartet production at the Opéra Bastille in Paris in 2016.
His design interests ranged far and wide.  Working with Sofitel So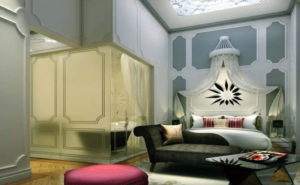 Singapore, he designed a luxury suite for the hotel, and two spectacular suites in the iconic Hôtel de Crillon, which overlooks Place de la Concorde, in Paris, which reopened late 2017 after a massive renovation.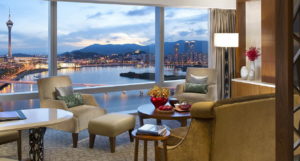 He was responsible for the revamp of the iconic Odyssey Restaurant in the Hotel Metropole in Monte Carlo, and only last year, designed a mega-deluxe, 6-star 270 room hotel in Macau for casino company SJM.  Following the news of the designer's death the company announced that they looked forward to completing the project "as a legacy to his creative genius."  The multi-billion casino resort, The Grand Lisboa Palace, is due to open in late 2019, and part of the development will be known as the Karl Lagerfeld Hotel.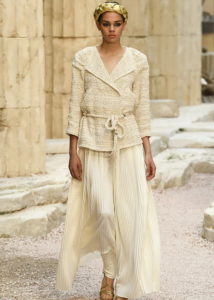 Karl Lagerfeld's former muse, Claudia Schiffer, one of the world's most famous supermodels in the 1990s, described him as the equivalent of Andy Warhol in the fashion world, saying "what Warhol was to art, he was to fashion; he is irreplaceable.  He is the only person who could make black and white colourful!"
Lagerfeld himself once declared: "To design is to breathe, so if I can't breathe, I'm in trouble."