Artful Shopping – exploring museum shops in Paris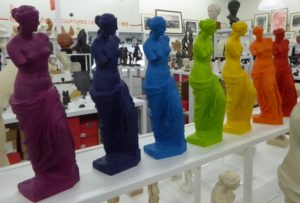 When it comes to shopping, Paris offers such a wealth of choice with its boutique-lined streets and elegant department stores.  It seems that almost everywhere you turn you will discover enticing little shops full of alluring goodies to tempt you.
In this Mecca of designer stores, historic markets and irresistible shops in every neighbourhood, it's easy to see how museum shops can be overlooked.  These shops are usually well designed and displayed, so that they become as much a second exhibition space as a retail area.  One of the main attractions is that the majority of the designs offered are exclusive to the institution, are usually of a high standard, and with the feel-good factor of profits generally going back to the museum.
Special exhibitions always have merchandise relating to that show, which may not be available once the exhibition is over.  You can just imagine what was on offer in the Christian Dior exhibition shop at the Musée des Arts Decoratifs earlier this year!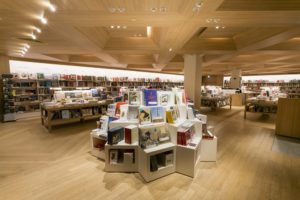 If you've ever been to the Louvre museum and passed through the Carousel du Louvre complex, you couldn't fail to have seen the numerous boutiques selling museum-related merchandise.  However, there are so many other great museum shops throughout the city to explore.  By no means comprehensive, this is just a small selection of some that we like.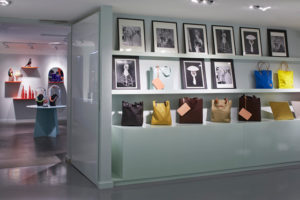 Next door to the Louvre, the shop at the Musée des Arts Decoratifs showcases decorative arts with an emphasis on design and craftsmanship, with anything from smart tablemats to "designer statement" jewellery—many pieces are related to current or recent exhibitions.  The bookshop is a great resource for students, researchers and design aficionados, with an impressive selection of creative arts titles and much more.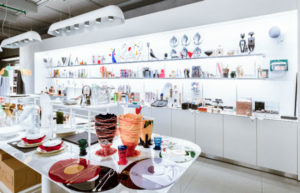 The boutique at the Pompidou Centre has been redesigned and is now operated by Printemps.  Whether you're after a definitive book on Le Corbusier, a Bauhaus-design lamp, Kandinsky cushion cover, Magritte coffee mug ("this is not a coffee mug" perhaps?), or a great piece of contemporary high-style costume jewellery, this boutique has all this and more.  The museum's extensive bookshop operated by Flammarion, publishers of high quality books and multimedia products on art, architecture, design and literature, is certainly one to put on your list.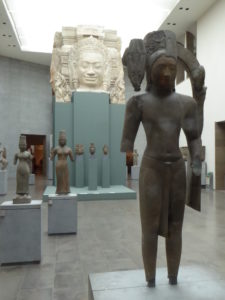 The Musée National des Arts Asiatiques – Guimet has one of my personal favourite museum shops.  It's a must-visit for its exceptional range of Asian art, décor pieces and apparel items in a small but beautiful collection that reflects the diversity of the museum.  As well, they always have a selection of themed products relating to each exhibition which may not be available for long after a temporary show finishes.  Just as an aside, the Guimet has an exceptional café offering a range of Asian-inspired dishes.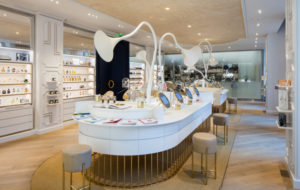 The coolly elegant boutique in the recently opened Grand Musée du Parfum on Faubourg St Honore  see my Blog of 10 December last year) offers a range of fragrances and related products.  After visiting the museum to learn about the history and production of perfume, you'll be well placed to make the perfect purchase.
The shop of the Musée des Arts et Metiers, the science and technology museum of Paris, offers quality objects and books relating to the museum's collection and current exhibitions.  Anything from model aircraft, fans, badges and educational games, providing a fascinating insight into the history of technology.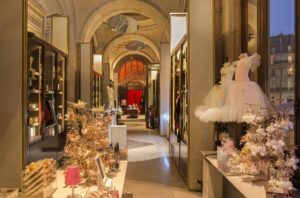 The Galerie de l'Opera is a gem of a shop located within the magnificent Palais Garnier.  Head here to find an extensive range of DVDs and CDs of operas, ballets and concerts featuring the world's greatest artists, many of whom have performed at Opera Garnier and the newer Opera Bastille. As well, you will find scented candles, Opera National de Paris key rings, opera glasses and "showcase" objects. They have a multimedia library linked to the artistic program of the Paris Opera, and a range of books.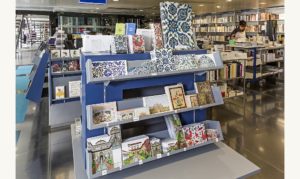 The Institut du Monde Arabe is one of our favourite venues for exhibitions.  We head here whenever we're in Paris, as the shows are always beautifully curated on subjects pertaining to the Arab world.  The large ground floor shop offers many interesting objects such as beautiful ceramics and other hand-crafted wares.  They have a great selection of high quality books on photography, architecture and craftsmanship, the sciences, Middle Eastern cuisine and suchlike, all relating to Arab culture—a number are in English.  Make a note that the rooftop terrace offers the best free view in Paris.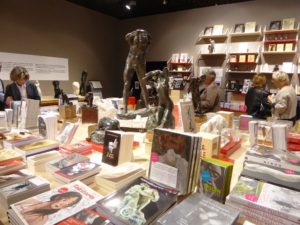 The Musée Rodin's boutique/bookshop is one of the most important destinations for researchers into the life and works of the sculptor.  The shop has an extensive range of stationery, home accessories, tableware, designer jewellery and other fashion-related items.  As you'd expect, there's a good selection of reproductions of Rodin's sculptures cast from the original moulds, as well as drawings.  There are also a number of reproductions of works by Camille Claudel.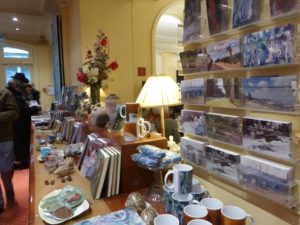 Boutique, Musee Jacquemart-Andre. Photo, Paris + PlusMusée Jacquemart-André.  This beautiful museum is housed in a magnificent former hotel particulier dating from the Second Empire—worth a visit in its own right.  Said to have the finest private art collection in Paris, they have superb temporary exhibitions throughout the year.  The museum shop has beautiful objects and giftware.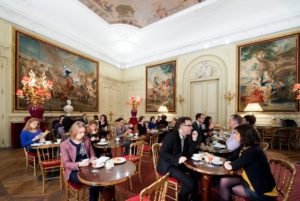 The elegant Café is highly popular—witness the long queues at any time of the day.
If you're after a gift or something unique, head to one of the many wonderful museums when you're next in Paris.  Note too, that some of these boutiques have websites where items may be purchased online.