NEW LIFE FOR TWO HISTORIC COMPLEXES IN HONG KONG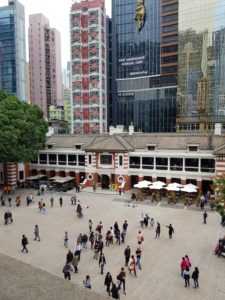 As well as being a perennial shopping mecca, Hong Kong has some exciting new projects that have breathed new life into a number of landmark historic buildings.  Two of these are the former Central Police Station complex and the former Police Married Quarters, both on Hong Kong Island.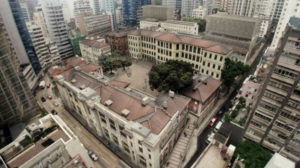 We've been regular visitors to Hong Kong for decades, and aside from terrific food, some great hotels and the fun of some retail therapy, we love to discover new things to explore.
We'd watched the progress on two such projects, both located in Hollywood Road on the Island, best-known for being the antiques district, but nowadays also the preferred location for up-and-coming young designers, groovy bars and cafes.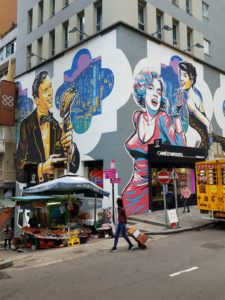 In a prominent location at No. 10 Hollywood Road, and bounded by Wyndham Street and Arbuthnot Road, is the former Central Police Station compound, now known as Tai Kwun Centre for Heritage and Arts—'Tai Kwun' in Chinese means "big station", the colloquial name used by police and public alike to refer to the former law enforcement compound.
It was once regarded by many as a symbol of colonial oppression, but enough time has passed now from that era, and it's now looked on more dispassionately, especially by a younger generation who can barely remember that period.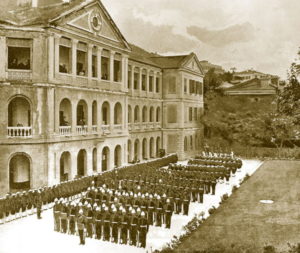 The complex comprises three Heritage-listed buildings, the red brick Police Station and Victoria Prison built in late-Victorian style , and the imposing Greek-revival style Central Magistracy, designed to impress the population with the majesty of the law.
The 16 heritage buildings and several outdoor spaces have been restored for adaptive reuse for a variety of leisure and cultural purposes such as interactive tours, heritage storytelling spaces, education programs and thematic heritage exhibitions.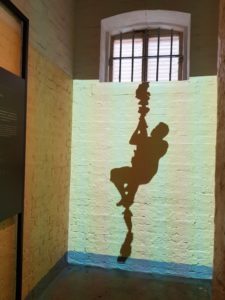 For example, you can go into a cell block, which has been left exactly the way it was when the last prisoner left, and digital images from the past that vividly evoke the history of the prison.
As well, two new buildings, designed by Swiss architects Herzog and de Meuron, have been added to house an art gallery and auditorium.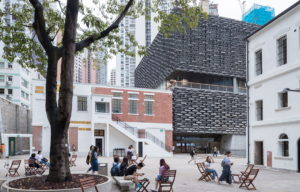 Some of Hong Kong's most innovative designers now have shops here such as the edgy, somewhat aggressive fashion label of multi-award winning designer Harrison Wong; we especially liked a  shop called A Parallel Store, which is a retail concept based on the passion for art, travel and fashion of its two owners; iconic Hong Kong designer Vivienne Tam is also here.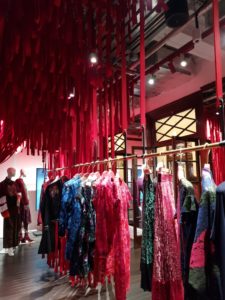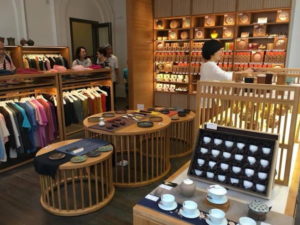 There are numerous great places to eat, ranging from Thai cuisine at Restaurant Aaharn, the latest in the stable of celebrated chef David Thompson, fine dining Chinese restaurant Madame Fu, French bistro Café Claudel; Chinese tea houses where tradition meets the 21st century, through to a number of groovy bars that attract a hip, young professional clientele.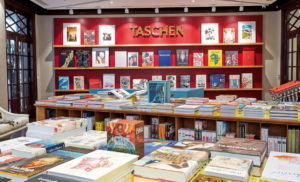 There are beautifully designed handcrafted ceramics for the home, you'll even find a bespoke shoemaker, and prestige art book publishers, Taschen Books has opened a flaghip outlet here, its first shop in Asia.
In the same neighbourhood at no. 35 Aberdeen St. is the former Hollywood Road Police Married Quarters.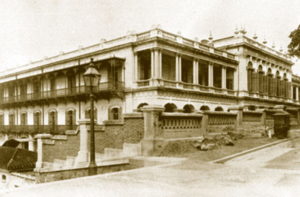 This historic site containing a grade 111 listed building, occupying what was originally the grounds of Queen's College, built in 1889.  This was the first government school in Hong Kong providing western education to the public from primary to secondary levels.  The revered Dr Sun Yat-sen studied at the school in 1884.  The school buildings were severely damaged during WW2 and rebuilt as the first Police Married Quarters for junior officers.  This function ceased in 2000.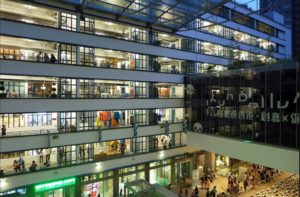 In 2009 the complex was included as one of eight projects to be preserved under the "Conserving Central" initiative.  A conglomerate of various organisations including Hong Kong Polytechnic University and the Hong Kong Design Institute, was awarded the project.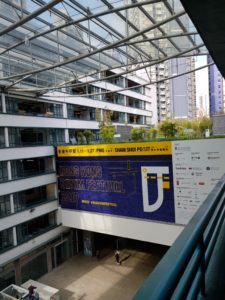 After nearly 15 years of disuse, the complex was renamed PMQ, recently opened to the public, with its residential units turned into studios, shops and offices for creative enterprises and exhibition spaces.
The focus of PMQ is to nurture local design entrepreneurs to showcase their talents to visitors, to experience creative lifestyle ideas and wares.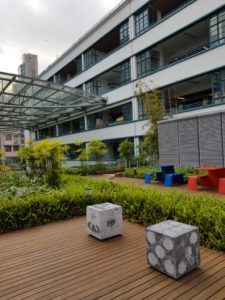 Just as importantly though, a major objective was to provide more public space for the local community, and to encourage visitors to have a deeper understanding of the historical and cultural value of the site.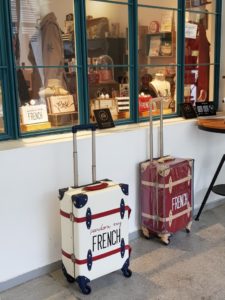 There are studios and shops selling women's and men's fashion, homewares and interior décor objects and gifts and small consultancies offering design services, craft skills workshops, even cooking classes.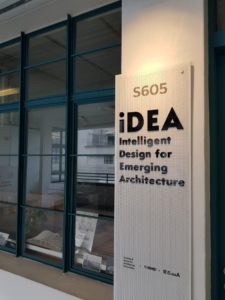 There is even a chapter of the American Institute of Architects, and a local branch of Conran and Partners—Sir Terence Conran of the UK Habitat interior design stores fame— a collaborative design studio working across architecture and interior design.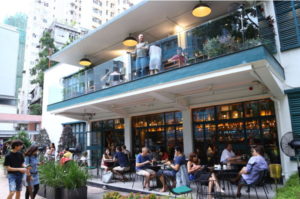 Of course, being Hong Kong, there are a number of great places to dine ranging from organic Chinese food at Sohofama, modern British cuisine at Aberdeen Street Social, or the Taste Kitchen that offers restaurant space to up-and-coming young food talents in HK.  Visitors can also enjoy a quiet tea in a traditional teahouse, or there are a number of bars to choose from, including a specialist sake bar.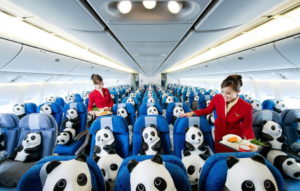 PMQ organises many programs and events every month, all of which are related to the arts such as music performances, design talks and exhibitions.  Recently, the World Wildlife Fund organised an international exhibition called "1600 Pandas" in order to raise people's awareness of protecting the environment.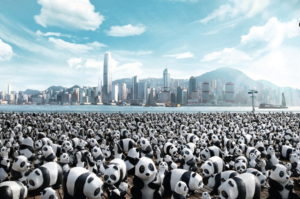 The exhibition, created by French artist and sculptor Paulo Grangeon, displayed 1,600 paper mache Pandas, the number representing the estimated number of Pandas still existing in the wild.  At the end of the exhibition, the Pandas were all put up for "adoption" at a cost ranging from HKD200 to HKD400 according to size and pose, with all proceeds going to WWF Hong Kong for conservation and education programs.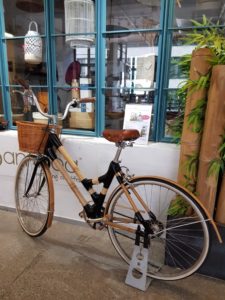 One of the things we've always loved about Hong Kong is the sheer energy of the place, where nothing stands still for long.  Even when you've been there more times than you can count, it can still surprise, delight and intrigue.
A place where enterprise and initiative not only thrive, but are encouraged.  These two projects are destined to take Hong Kong's vibrant art and design scene to a new, imaginative level.
Getting to both Tai Kwun and PMQ is easy. There are a couple of options:  take the MTR to Central Station on Hong Kong Island, and exit D1.  Cross Wellington St. and Lyndhurst Terrace to Hollywood Road.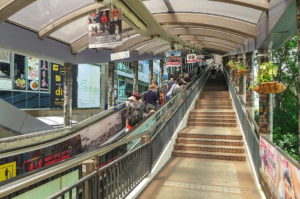 However, we took the Mid-Levels Escalator and Walkway (the world's longest outdoor covered escalator system) from its beginning above 100 Queen's Road, Central and hopped off at Hollywood Road.  This is an ideal way to access the steep climb of this area of Hong Kong, and then enjoy the walk back down the various stepped streets, lined with market produce of all descriptions.  Note that the Mid-Levels escalator/moving footway runs down from the top to bottom early mornings for commuters, and reverses its direction after peak hour to head up the hill.