TRAVELS WITH YOUR NAVIGO – AUVERS-SUR-OISE
We first visited this lovely little town a couple of years ago.  It was an unplanned day trip from Paris, as we were knee-deep in the renovation of our apartment.  Our good friend and colleague in charge of the works urged us to escape the dust and mess for a while—a not-so-subtle way of getting us out from under his team's feet for a few hours!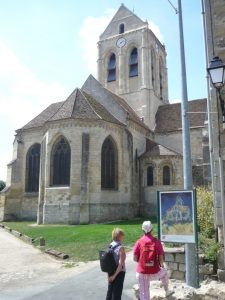 We considered a number of possibilities, and discovered that one small town in particular that we'd had our eye on for some time was quite close to Paris, so therefore within the Navigo limit.  It turned out to be great decision for an excursion, indeed, one of the nicest days we had spent in ages.
Auvers-sur-Oise is a picture-perfect town about 30 kms northwest of Paris, most closely associated with Vincent Van Gogh, who spent the last 10 weeks of his life here after his discharge from the asylum in Saint-Rémy-de-Provence.  The village is still small with around 7,000 inhabitants and surrounded by wheat fields, irises still grow wild, and most of the buildings that Vincent knew remain.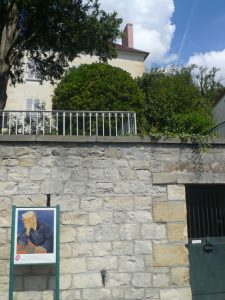 Even in the short time Vincent lived in Auvers he was highly productive, and the town is dotted with reproductions of his paintings placed in the exact locations from where he painted them.  The Hôtel de Ville, Dr Gachet's garden and the 12th century Notre Dame d'Auvers are just some of these.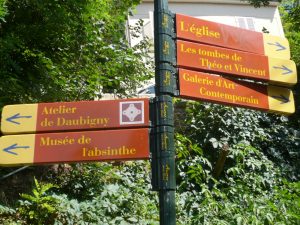 Rather than simply wandering around at random, it's a good idea to either take a guided tour of the main sites in the town, or download maps of the suggested walks from the village website, under the heading "Culture & Heritage".  As well as the outdoor sites, you can visit the Auberge Ravoux where Vincent rented a room, No. 5, which now only contains a chair.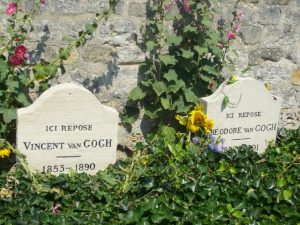 He is buried in the town's cemetery, next to his beloved brother, Theo.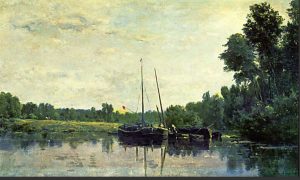 Although Van Gogh's is the name most closely associated with Auvers, it was also home to Charles-François Daubigny, one of the painters of the Barbizon school, who painted many scenes from a boat in the river.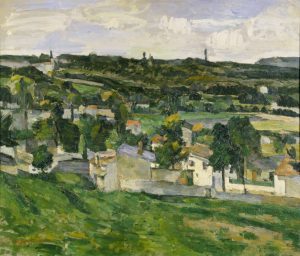 Other famous artists who lived in Auvers for a time included Paul Cézanne, Jean-Baptiste-Camille Corot and Camille Pissarro.
If you take a walk along the river from Auvers toward Pontoise, it is still possible to recognise a number of views that featured in some of Pissarro's paintings during these years.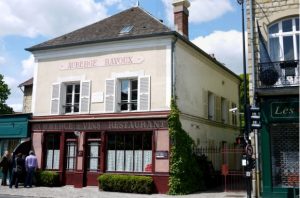 As well as the Auberge Ravoux, you can visit the Musée Daubigny and the Musée de l'Absinthe.  By following the metal 'Vincent' signs on the footpaths of Auvers you will find the Château d'Auvers, just a 10 minute walk from the station.  This 17th century estate with beautiful landscaped gardens offers a multimedia exhibition about Van Gogh and French art entitled "The Impressionist Vision".  This is not an art museum but rather an electronic media presentation about the development of the Impressionist art movement.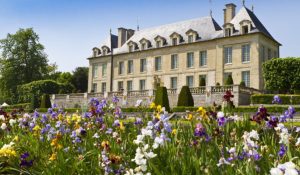 One of Europe's most prestigious music festivals, 'Le Festival d'Auvers-sur-Oise' takes place every year from May to July, featuring music of the Baroque and Romantic eras as well as contemporary music performed by many of the world's greatest musicians.  The festival even has its own recording label, "DiscAuvers".   This year's festival takes place from 01 June and runs through to 04 July 2018.
From Paris, take train Line H from Gare du Nord to Valmondois, change for branch Line H, and go 1 stop to Auvers-sur-Oise, direction Pontoise.