(A) Seine by Rodney Moss UNFRAMED
(A) Seine by Rodney Moss UNFRAMED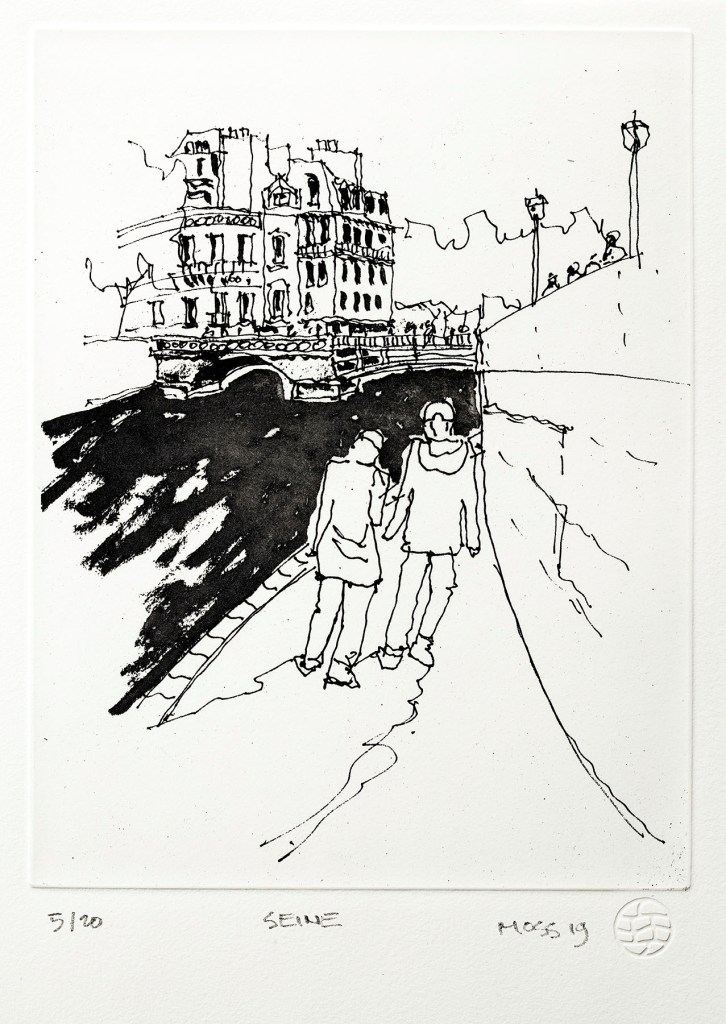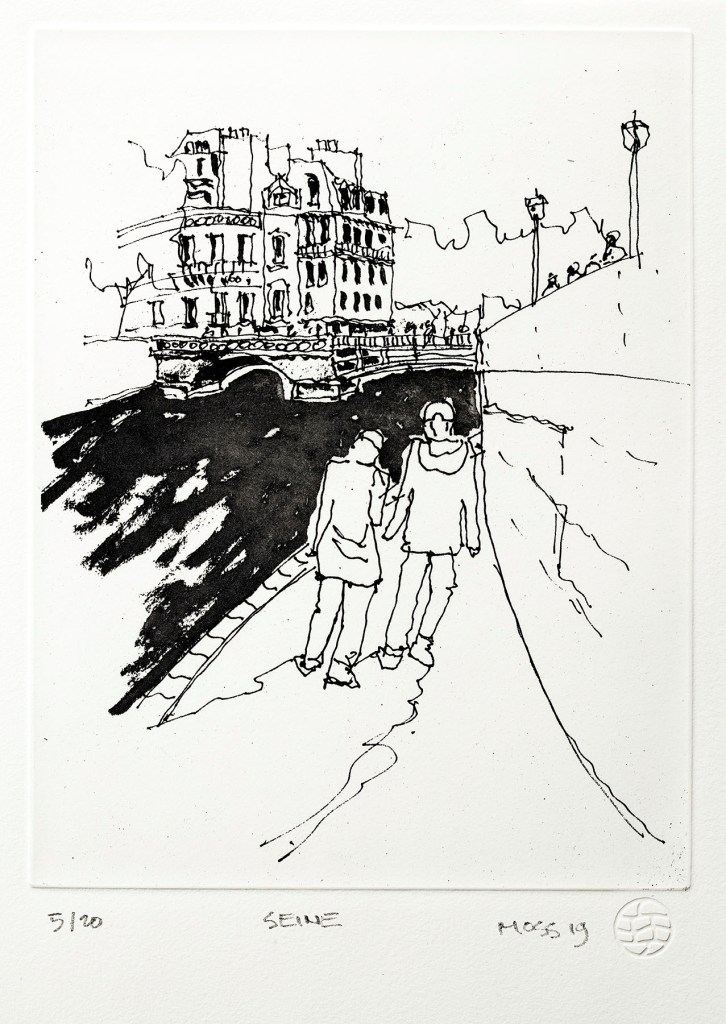 Maximum purchase amount of 1 is allowed
Seine by Rodney Moss
Master Printmaker Basil Hall Editions, Braidwood
Limited edition (20) of Seine from Rodney Moss' 2018 sketching series interpreting some of the most well known views in Paris. 
The etching block has now been destroyed, ensuring that no further prints can be taken.
The sketches that are the subject of these etchings were all done by Rodney Moss during a busy and productive visit to Paris in May 2018.  Rodney was fascinated to find and re-interpret the locations selected by the famous Australian Artist Brett Whiteley in 1960, when in Paris on an Artist in Residence Scholarship.  Many of Whiteley's original sketches are now held in the Art Gallery of NSW, in Sydney, and are regarded as national treasures.
Rodney Moss a successful architect and retired director of Cox Architecture is now perusing an art practice and has long been drawn by the energy in Whiteley's rapid impressions of Paris.  Rodney has captured this same energy with his own keenly observed, artistic eye
Artist:  Rodney Moss (Canberra)
Title:  Seine
Medium:  Etching
Edition Size:  20
Image Size:  29.5mm x 21mm
Paper Size:  43mm x 35.5mm
Master Printmaker:  Basil Hall Editions, Braidwood, NSW (Print No. 2019/37)
Paper:  Hahnemuhle, 300 gsa
Ink:  Charbonnel, purchased from a store on the Left Bank in Paris, near Notre Dame
Plate details:  Zinc plate
Colours used:  Transparent Black
Framed Edition:  Jarrah Frame    Museum quality Archival Perspex