Winter in Paris – Exhibitions Galore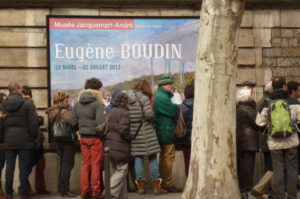 Those who think of Paris as simply a collection of historic monuments, or a city with food and fashion around every corner, are in danger of missing the many fabulous exhibitions that are held at various times of the year.
This is a city filled with major museums and galleries that you must return to time and time again.
As frequent visitors to Paris we nearly always find ourselves indulging in some of the most extraordinary works of art ever produced, collected from around the world for special exhibitions that usually last for several months.
The winter of 2017-2018 has been no exception.
Here is just a small selection:
Monet the Collector at the Marmottan.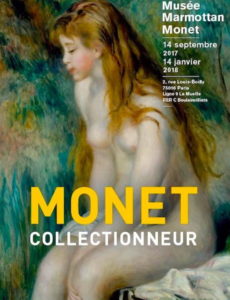 Claude Monet is one of the most celebrated Impressionist painters, and yet few know that he was a significant collector of his contemporaries' works. This exhibition re-unites a long list of wonderful paintings that have gone on to be recognised as masterpieces.
Signés, Delacroix, Corot, Boudin, Jongkind, Manet, Renoir, Caillebotte, Cézanne, Morisot, Pissarro, Rodin and Signac are all represented by works gathered from some of the most prestigious museums and galleries around the world.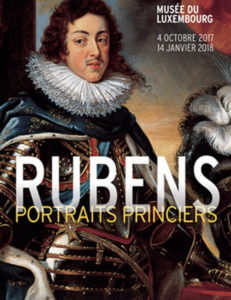 Rubens Uncovered at the Musee du Luxembourg.
Admired for his skill as a Court painter as much as a skilled diplomat, Rubens found favour in many of the Courts of 17th century Europe. This exhibition gathers together a remarkable collection of his portraits.
The Ordrupgaard Collection is on display at the delightful Musée Jacquemart-Andre for the very first time in Paris.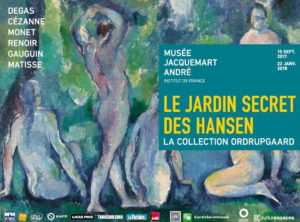 The exhibition features rarely seen works by Degas, Manet and Monet as well as a great number of vibrant and sensual masterpieces by Gauguin
Gauguin L'Alchimiste at the Grand Palais.
This season, Paul Gauguin is the star of several exhibitions, whereas on our last visit it was special anniversary celebrations of Camille Pissaro and Auguste Rodin.  Gauguin The Alchemist gives us special insights into his trademark techniques, and the remarkably experimental nature of his art.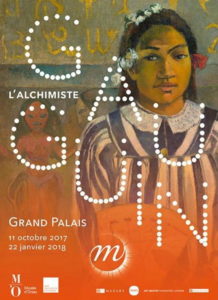 The exhibition brings together works from the Art Institute of Chicago, the Musée d'Orsay and the Orangerie, amongst other national collections across France.
We have secured tickets on line so we don't miss this blockbuster.
Irving Penn, also at the Grand Palais.
This exhibition of one of the greatest photographers of the 20th century celebrates the centenary of the birth of Irving Penn (1917-2009).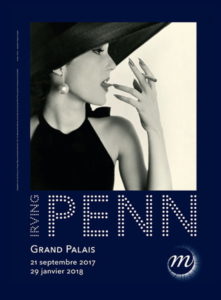 Organised by The Metropolitan Museum of Art, New York and The Réunion des Musées Nationaux– Grand Palais, in collaboration with The Irving Penn Foundation, this is the first major retrospective of his work in France since his death. With more than 235 photographic prints, all produced by the artist himself, as well as a selection of his drawings and paintings, visitors will gain new insights into his creative genius across fashion, still life, portraits, nudes, beauty, cigarettes and debris.
With his fine arts background, Irving Penn developed a body of visual work that is defined by its elegant simplicity, a taste for minimalism and an astonishing rigour, evident from the studio to the darkroom, where he perfected his unique photographic prints.
Being Modern in Paris at Fondation Louis Vuitton, designed by the great Frank Gehry, reinforces the emergence of this extraordinary new venue on the city's cultural landscape.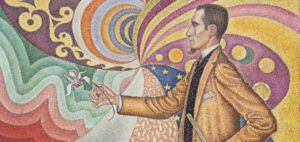 It is the first exhibition in Paris to present MOMA's unparalleled collection as it charts the evolution of the museum's iconic collection and its far reaching contribution to art.
200 works are represented by artists from Max Beckmann, Alexander Calder, Paul Cezanne, Marcel Duchamp, Jasper Johns, Gustav Klimt, to Rene Magritte, Pablo Picasso, Ludwig Mies van der Rohe and Paul Signac and many more.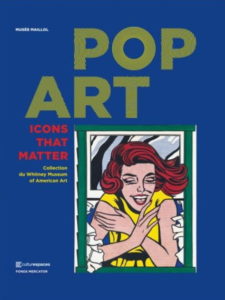 Pop Art – Icons that Matter on display at the Musée Maillol brings a major collection of Pop art masterpieces from the Whitney Museum of American Art in New York.
Most of these exhibitions commenced in September and will run through to mid January or later, before the next round run through the summer and then the following winter.
We will report back on some of these, and others that we hope to visit, in early January.