A Scent of Paris – The New Musée du Parfum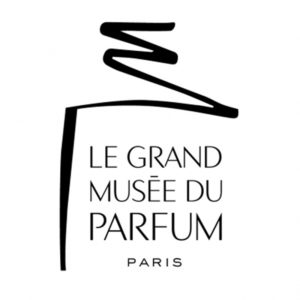 We were very curious to see just how they could create a museum from such an esoteric subject as perfume.  It also had the potential to be quite overwhelming, with too many scents vying with each other, and a sinus-sufferer's worst nightmare!
As it turned out, it's one of the most fascinating concepts we've ever experienced.
The Grand Musée du Parfum opened at the end of December 2016 at 73 rue du Faubourg St Honoré.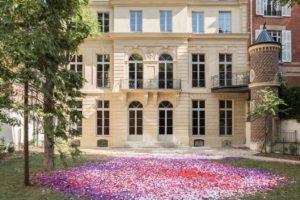 Housed in a grand mansion, home of the Roederer Champagne family in the 19th century, and more recently the maison de couture of Christian Lacroix, it's right in the heart of the mega deluxe 8th arrondissement.
Across the street from the discreetly elegant Le Bristol Hotel, and a block from the Elysees Palace, this latest addition to the city's vast array of cultural institutions celebrates the historical, artistic and scientific alchemy of perfume by way of a high tech multi-sensory experience, through the olfactory sense, sound and light.
The museum also hosts events, special exhibitions and conferences in its 1,400 m2 space.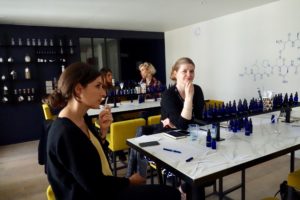 The museum addresses such questions as how the industry's top "noses" create a new fragrance; how scent is linked to memory and emotion, and what are the hallmarks of a best-seller.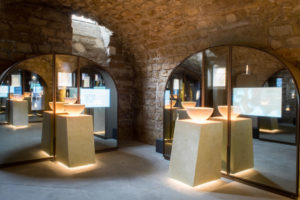 For the visitor, it's a totally immersive experience, tracing the origins of perfume-making back to the Pharaohs, through to the time of the extravagant Court of Louis lV when perfume became an industry, right up to the present day, where perfume manufacturing is one of the hallmarks of France.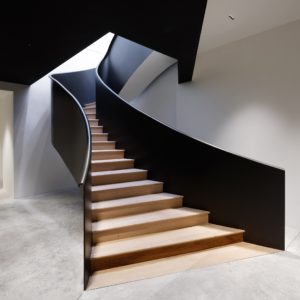 Ascending the dramatically modern staircase, the visitor will encounter the 'Wall of Fame' which showcases a legendary perfume from each year between 1921 and 2000.
Then there is a Garden of Scents, where visitors can sniff fragrances emitted from human-sized flowers, which is sure to delight visitors of any age.
A garden at the rear of the museum will be planted with aromatic plants and flowers specially cultivated for their scent, such as jasmine.  Look out for the new a restaurant in this delightful space, designed to encourage visitors to linger in this magical, fragrant world in the heart of Paris.
Open:  Tuesday – Sunday 10.30hrs to 19.00hrs, and until 22.00 on Fridays. Nearest metro: Miromesnil (Lines 9 & 13); Franklin D Roosevelt (Lines 1 & 9)