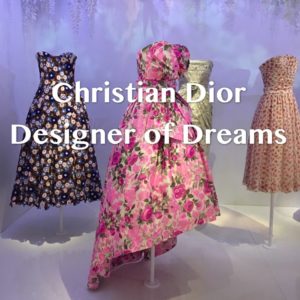 CELEBRATING 70 YEARS OF THE HOUSE OF DIOR
This monumental exhibition spanning 3,000 sq. m. and featuring over 300 haute couture gowns, has just closed at the Musée des Arts Décoratifs.
It was a sensory overload of haute couture that took the visitor on a voyage of discovery starting with the founder of the House of Dior and progressed through the illustrious couturiers who succeed him.