RENNES – BRITTANY'S MEDIEVAL TREASURE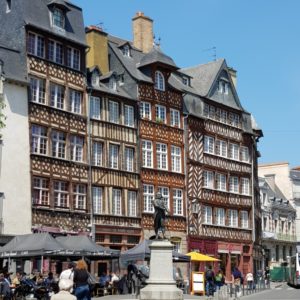 The capital of Brittany, Rennes is a picture-perfect gem that will richly reward a couple of days' exploration.  At a little over an hour and half by TGV from Paris, it's the ideal starting point for a tour of Brittany.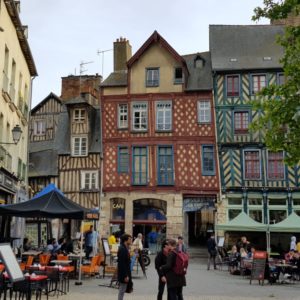 Although it retains its small-town charm, Rennes is a cultured, international city.  Its small scale encourages walking, particularly as its medieval heart is made up of narrow streets lined with captivating half-timbered houses with their crooked walls, and façades leaning into the street. Many have carved decorative timber detailing that are a testament to the skills of Rennes' master carpenters.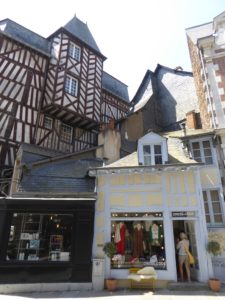 The size of the medieval quarter was quite a surprise to us.  We spent two days meandering in and around this area, admiring the enormous number and eclectic mix of historic buildings now home to many small shops, crêperies cafes and good restaurants offering a modern take on traditional Breton cuisine.
Our favourite restaurant, right in the heart of the ancient quarter, was 'Chez les Garçons' at 21 rue du Chapitre, run by the welcoming and very knowledgeable host, Philippe.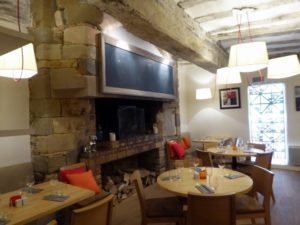 There are so many interesting options to eat with well-priced, creative menus in this area—which all goes to creating a lively heart during the day and a vibrant nightlife.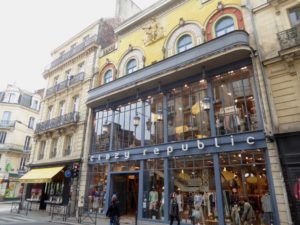 Being a university town, Rennes has a great diversity of places to eat to suit all tastes and budgets.  Shops not only catering to a student age group but also elegant boutiques patronised by well-heeled locals, plus there's a branch of Galeries Lafayette dept. store.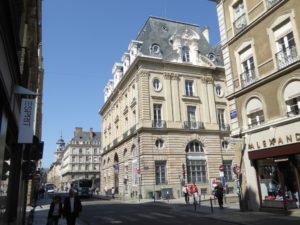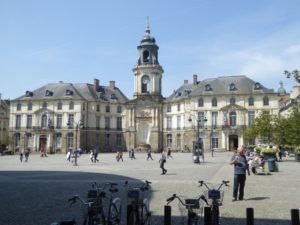 The city has an exceptional architectural heritage, with over 90 historic monuments in the old centre.  The heart of the city has a wealth of imposing 18th century Neo-classical mansions sitting side by side with medieval timber-framed houses.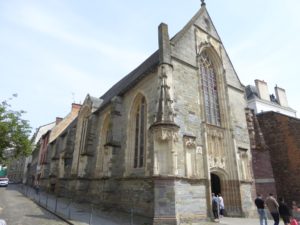 It was great to see many historic but redundant buildings that have found new uses, such as a former 15th century Hospice, the Chapelle Saint-Yves, now the Rennes Tourist Office.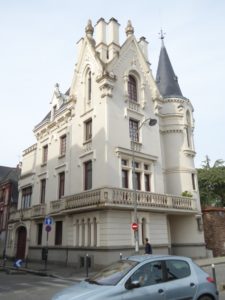 Mansions are now lawyers' offices and warehouses have been converted into trendy cafes and shops.
Adaptive re-use is an ongoing programme with numerous projects currently underway such as a huge, former Jacobin convent being converted into the city's new conference centre.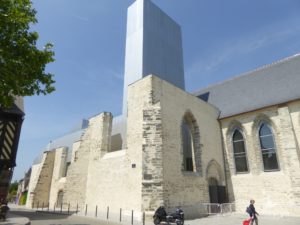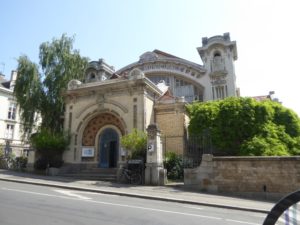 However, Rennes is not all quaint medieval narrow buildings and Neo-classical mansions.
The city boasts some extraordinarily extravagant Art Nouveau and early 20th century buildings such as the highly popular Piscine Municipale.
Rennes' many cultural institutions include numerous important museums such as the Musée des Beaux-Arts, opened just after the Revolution, and the Musée de Bretagne which has artefacts dating back to the Iron Age, medieval manuscripts, and even a couple of Nazi paratrooper bicycles.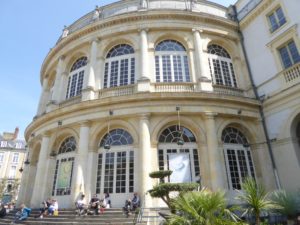 There are various concert venues, notably the magnificent Opera House on Place de la Mairie, which faces the equally striking 18th century baroque Hotel de Ville.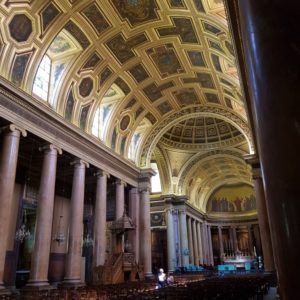 The town was badly damaged by fire in 1720 and sustained heavy bombing in WW2, yet many original buildings survived these catastrophes, including the imposing Palais de Justice.
Rennes being the capital of the province, the Palais du Parlement de Bretagne is located here.  Following the region's reunification with France, this splendid building, constructed in 1618 – 55, was designed by the same architect responsible for the Palais du Luxembourg in Paris.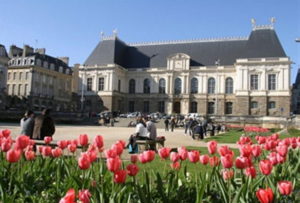 As well as the local parliament the Palais houses the Court of Appeal, and there are temporary art exhibitions and concerts held regularly in the foyer.  You can take English language guided tours of the building in July and August, and during these months you can enjoy the free nightly son et lumiere show depicting the city's history.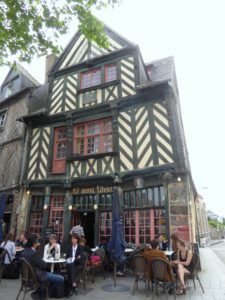 Rennes is particularly enjoyable in early July during the Festival des Tombées de la Nuit.  The streets are full of people enjoying the free street entertainment, seasonal menus or enjoying a convivial drink on the pleasant outside terraces of the many restaurants and cafes.
If you love markets, Rennes has over 20 of them.  The biggest and most impressive is held at the Place des Lices on Saturday mornings.  Originally used for jousting, the market has been a Rennes institution since 1622 and is the third-largest in the country, with over 300 producers, traders and artisans.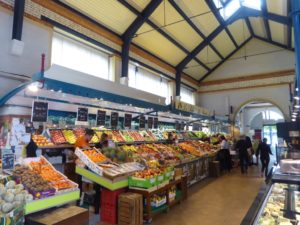 Food-lovers should head to the covered Halles Martenot where you find boulangeries, patisseries, cheese producers, 40 butchers, numerous flower stalls and artisans making Breton specialty foods.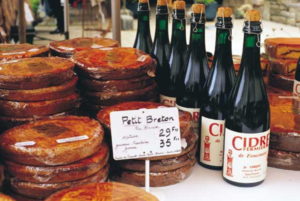 As an interesting aside, Brittany must be the one of the very few regions of France that has no wine industry.  Instead, cider is the regional drink.  Seven varieties of apples are permitted to produce ciders as diverse as amber, blonde, russet, organic, with honey, with seaweed—there are countless variations and all worth a try.  Using methods largely unchanged since the 6th century, Breton cider is often referred to as "a champagne of the apple".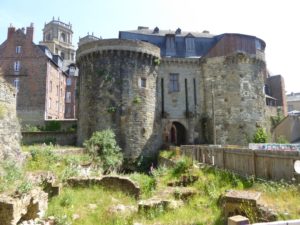 Brittany is a region unlike any other in France, and a couple of days spent in its capital will be an immensely rewarding experience.  So make Rennes your first stop before heading off to explore the many quaint villages and towns, unspoilt countryside, numerous beaches and the remnants of this province's ancient Celtic culture.