Le Château de Champs-sur-Marne – a petit Versailles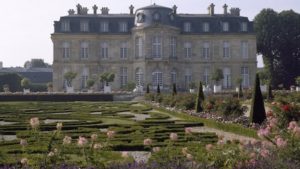 This magnificent château has often been overlooked in favour of more famous palaces such as Versailles, Fontainebleau or Chantilly.
Located in the verdant département of Seine-et-Marne some 18 kms east of Paris, it's a perfect candidate for a day trip out of the city.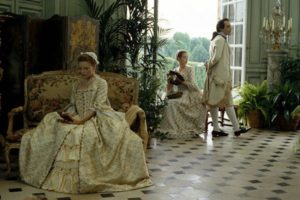 If you think that the château is vaguely familiar, it has been the film set for more than 80 historical dramas including Les Liaisons Dangereuses and Marie Antoinette.  As well, the original façade is said to have been the inspiration for the Elysees Palace in Paris.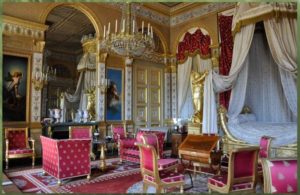 The chateau was built in 1699 by the king's architect as a hunting retreat for the royal treasurer, Charles Renouard de la Touane.  Famous occupants and guests of this "petit Versailles" have included Madame de Pompadour, King Alfonso X111 of Spain, Marcel Proust and the dancer Isadora Duncan.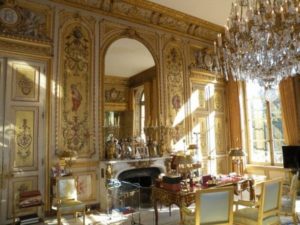 The entire property was donated to the State in 1935 and became an official residence of the French President.  After necessary modernisations in 1959, it hosted many international leaders and foreign heads of state up until the late 1960s.  It ceased to be an official residence in 1974, when it then opened to the public.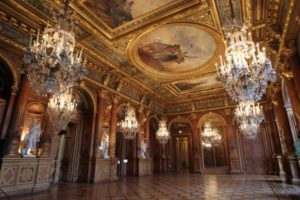 The château was forced to close in 2006 due to a ceiling collapse, prompting a seven year restoration to the tune of 6 million Euros.  Recently re-opened, a number of rooms previously closed to the public, such as a magnificent music room, a children's dining room and upstairs bathrooms, can now been seen.  The collection of period furniture has been enlarged to some 700 pieces, meaning that the château now boasts one of the largest displays of antique furniture, porcelain and clocks in the region.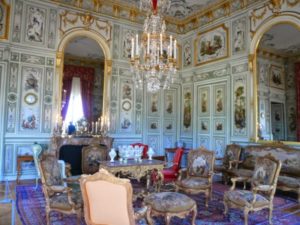 However, the room not to be missed is the Salon Chinois, a beautiful example of the Rococo decorative style popular in the 18th century.  Created in the 1740s, the exquisite Chinoiserie décor represents an imaginary Far East.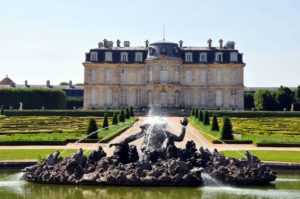 Although the château's vast landholding has been whittled away over the centuries, more than 85 hectares survive.  The upper rooms of the chateau afford panoramic views of the beautiful gardens, sculptured walkways, flower beds, fountains and statuary.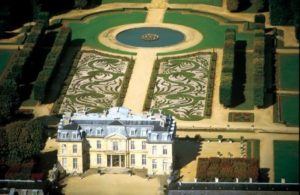 In 2004, Champs-sur-Marne's combination of French formal and English landscape styles earned it a Jardins Remarquables designation from the French Ministry of Culture, placing it among the country's 300 most beautiful green spaces.
How to get there:   Using your Navigo Pass, take the RER  line 'A' train to Noisiel le Lizard and then catch bus no. 220 to the Rue de Paris, Champs-sur-Marne.  Open all year round, but closed on Tuesdays.  There is an entry fee, but it's free with the Paris Museum Pass.